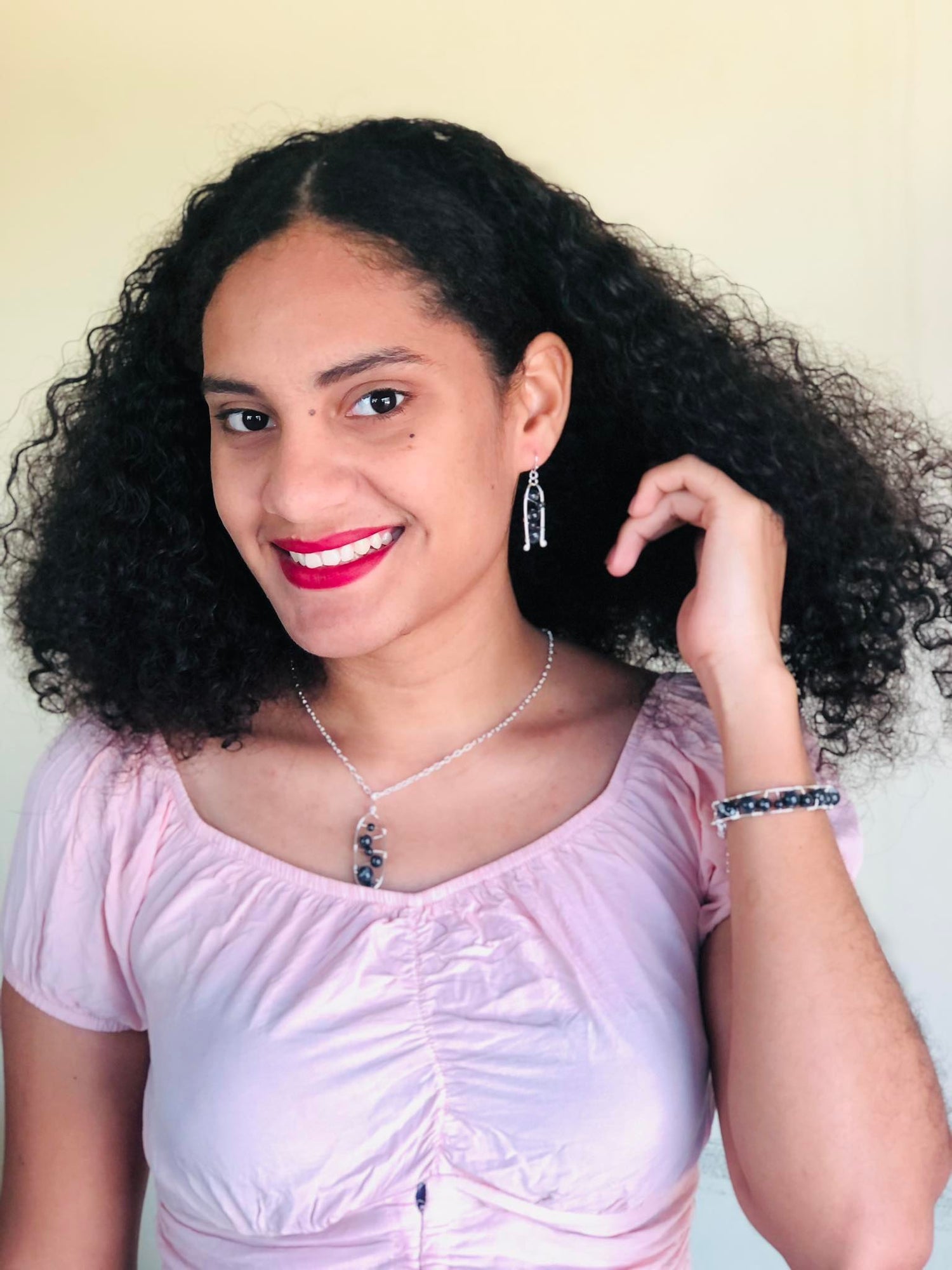 Jenna
Playful and in motion, 3 sizes of black mottled jasper beads slide freely on silver wire in the necklace pendant, earrings and bangle bracelet.
Vanada
Caramel agate, white and brown mottled jasper and gold filled spacers come together for a fantastic classic!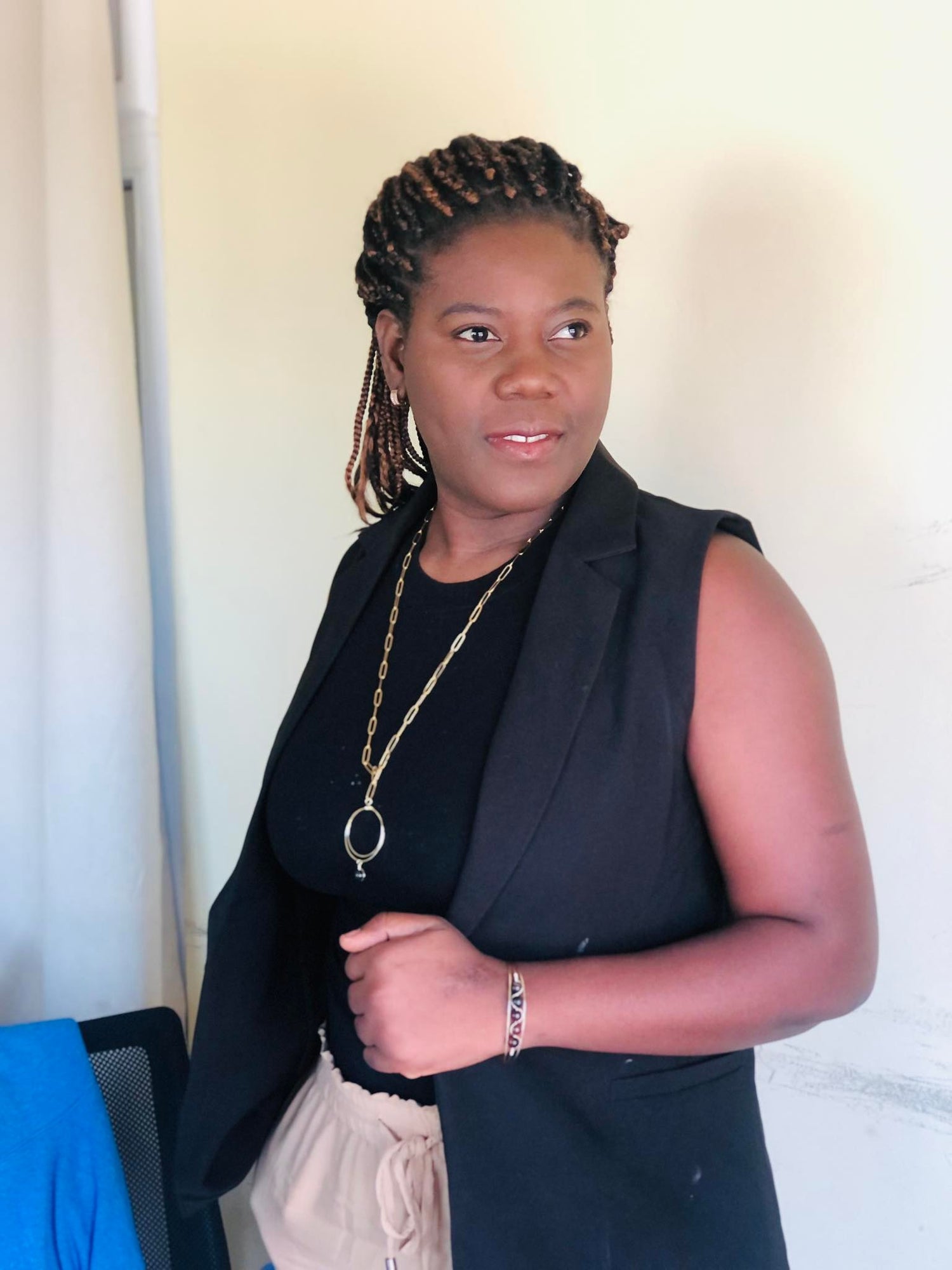 Brickhouse
Tiger's Eye stones, paperclip chain and skilled wire work combine for this boho beauty!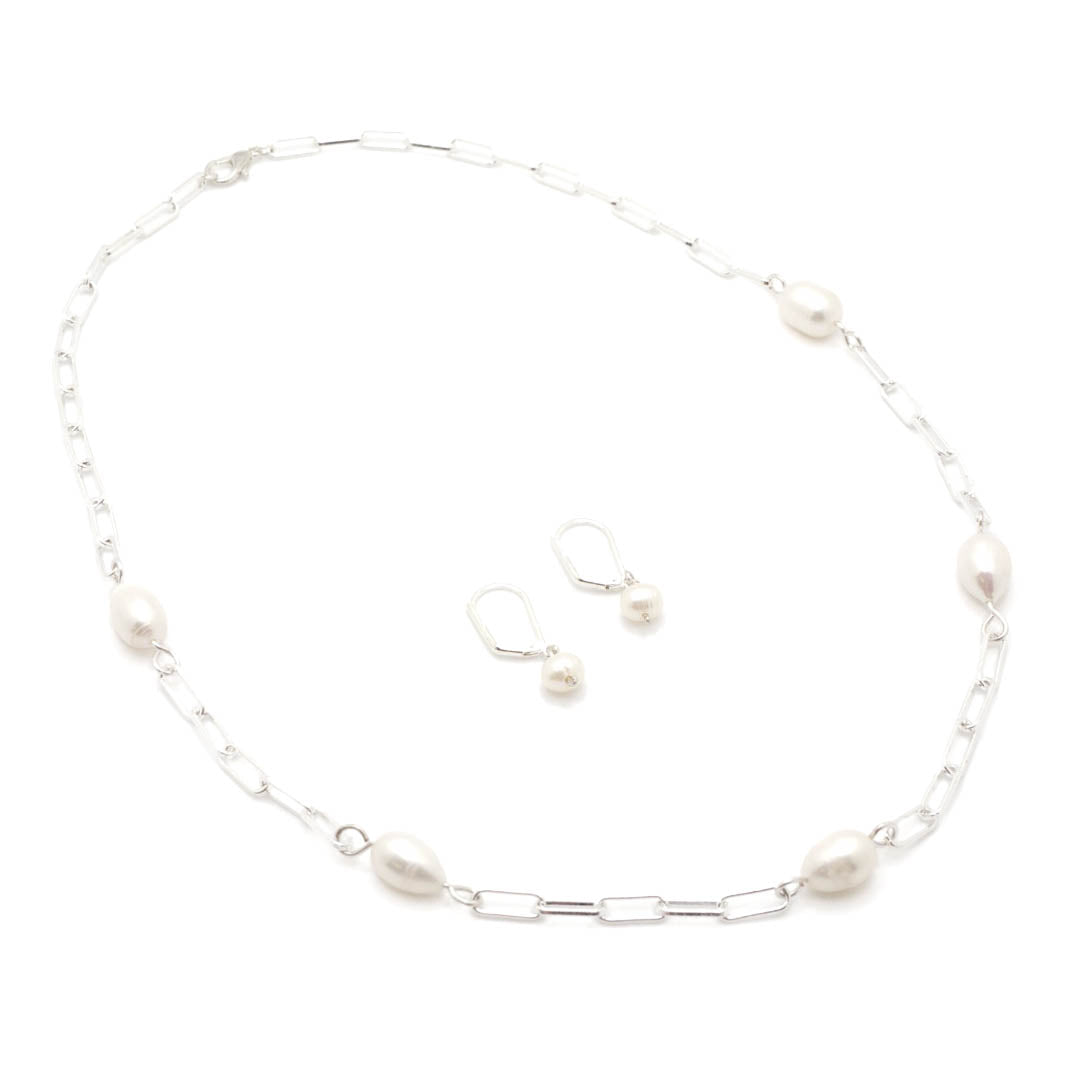 Elizabeth
Exuding such joy just like Elizabeth, one of our founding artisans, is this pearl and silver plated choice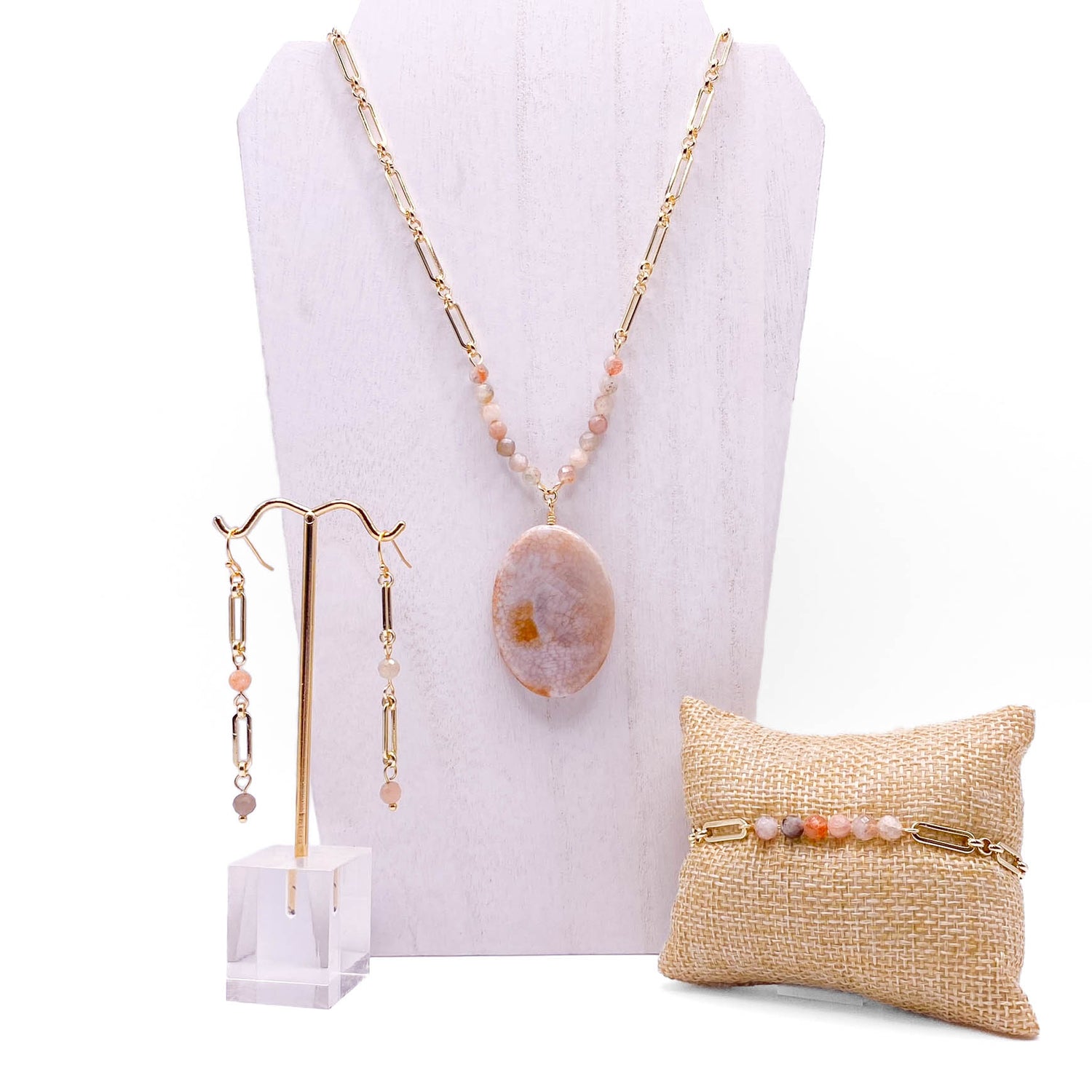 Jolene
Named for one of our Joy-Creators, this gold and sunstone set will be your go to for all of your spring outfits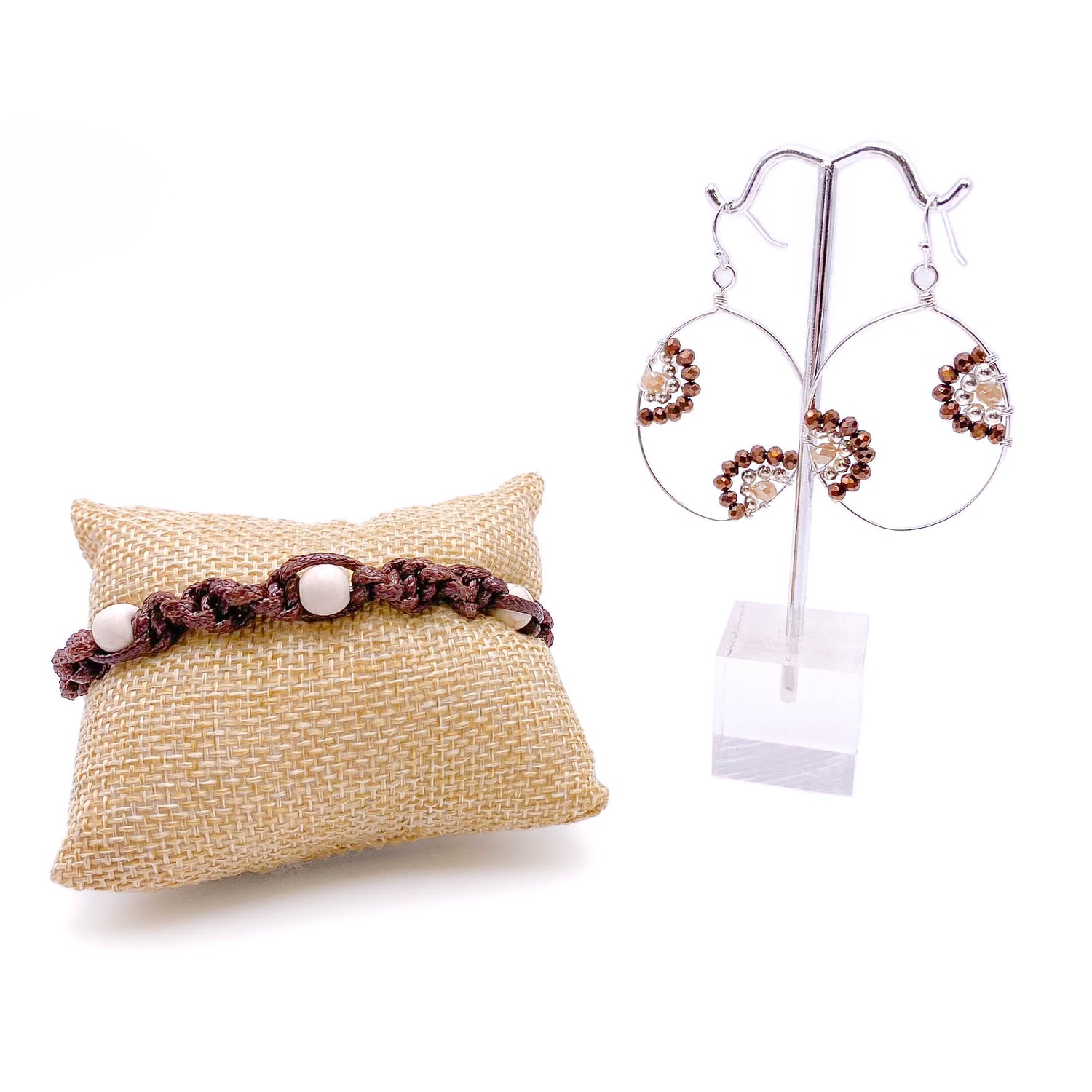 Wendi and Kathy
Named after two of our Joy-Creators, this new spring set featuring brown and cream pairs perfectly with any outfit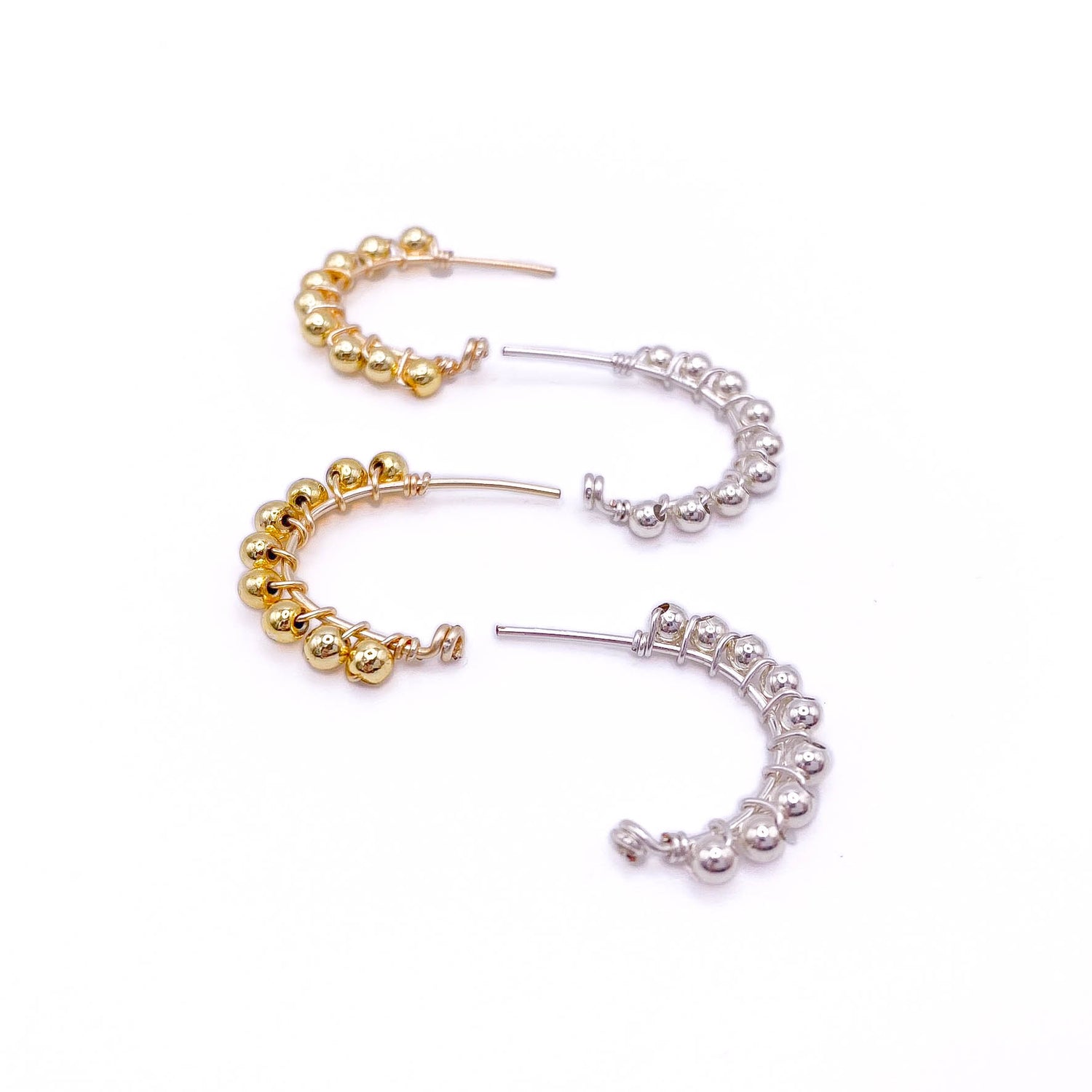 Sue
Named for one of our Joy-Creators, you may have found your new everyday favorites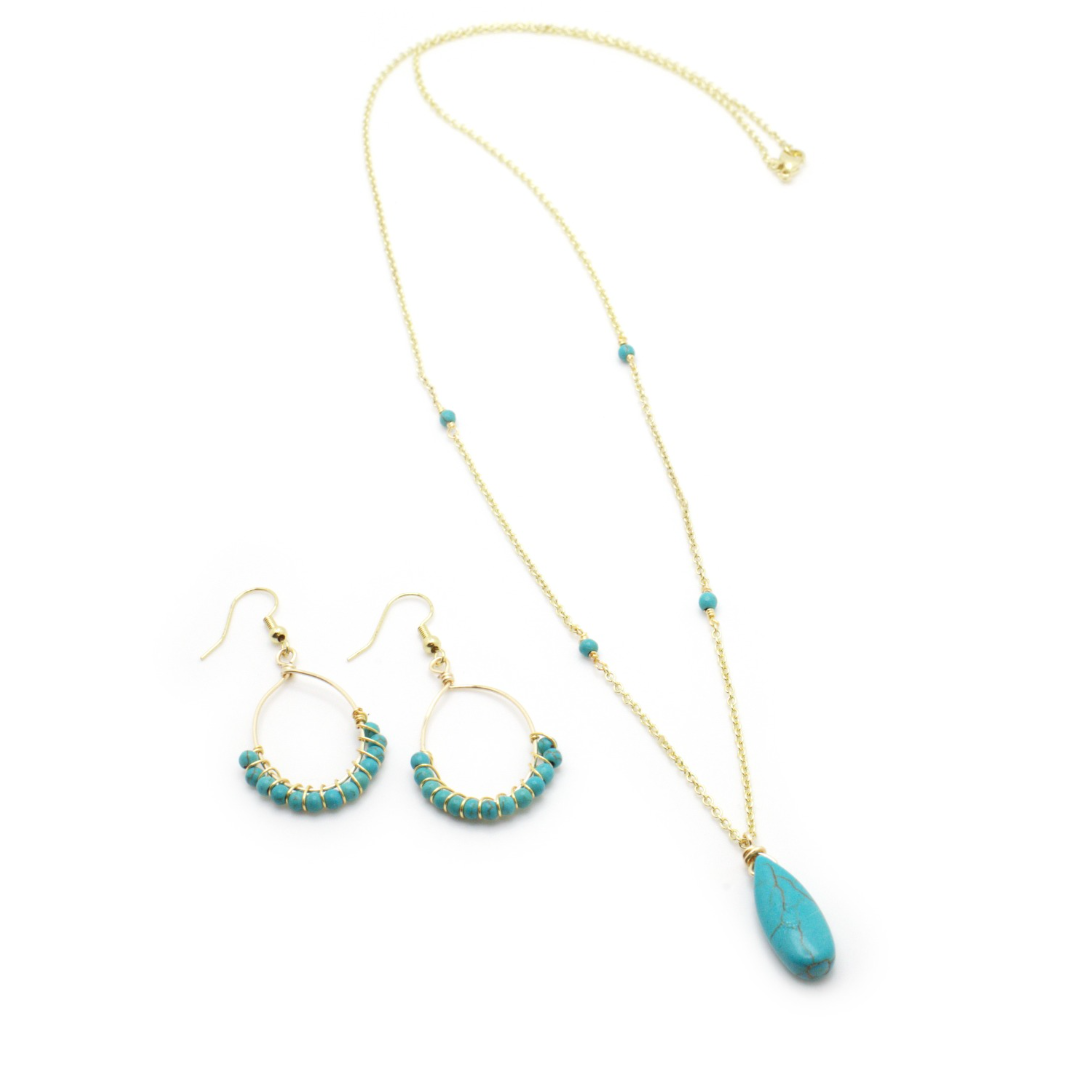 Erika
As amazing as Erika, one of our founding artisans at Alegria, this warm gold and cool genuine turquoise combination will compliment any look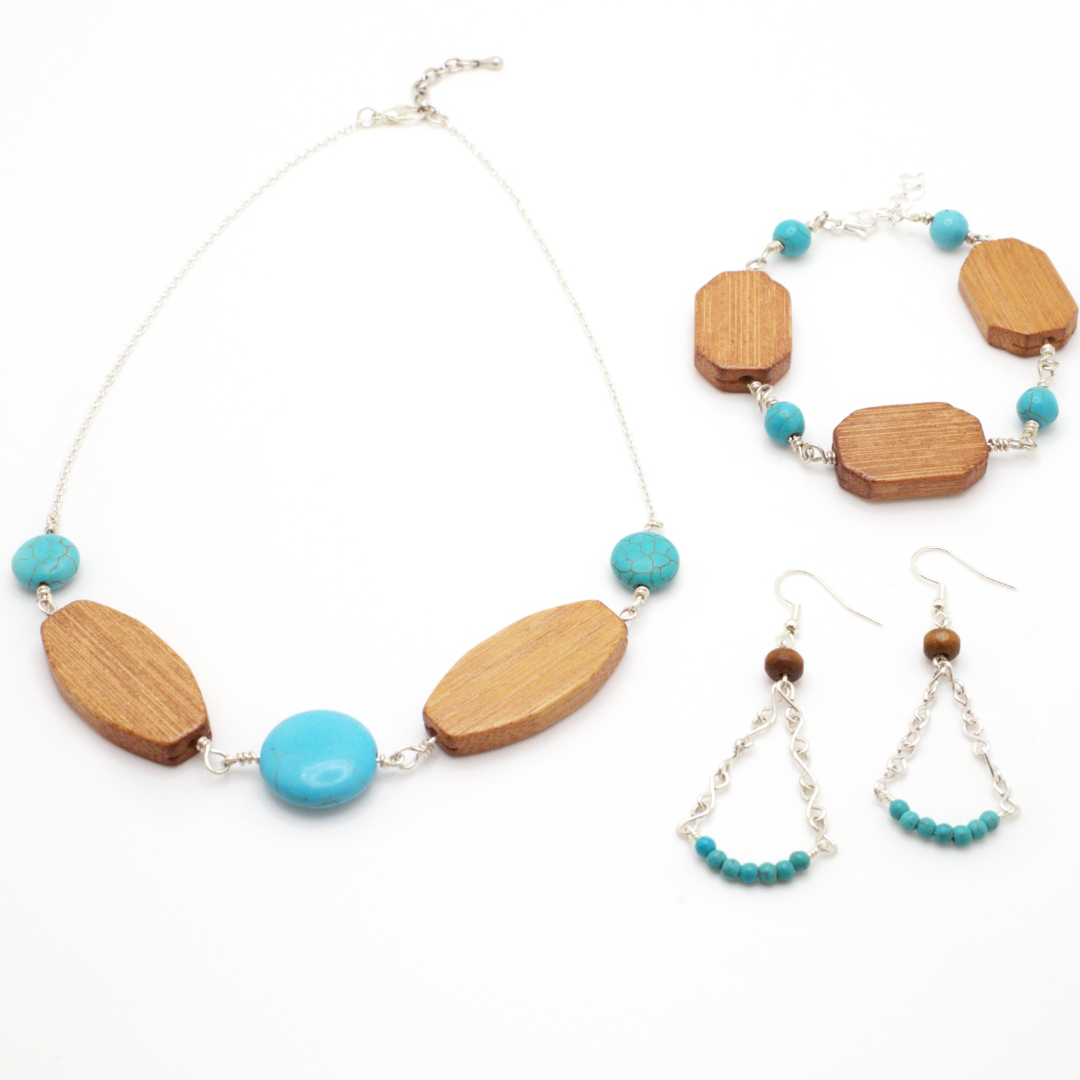 Jazmin
Genuine turquoise combined with wood beads from our Honduran artisan market pop against the silver plated metals of Jazmin, named for a new artisan whose job was created by our partnership with DVTD®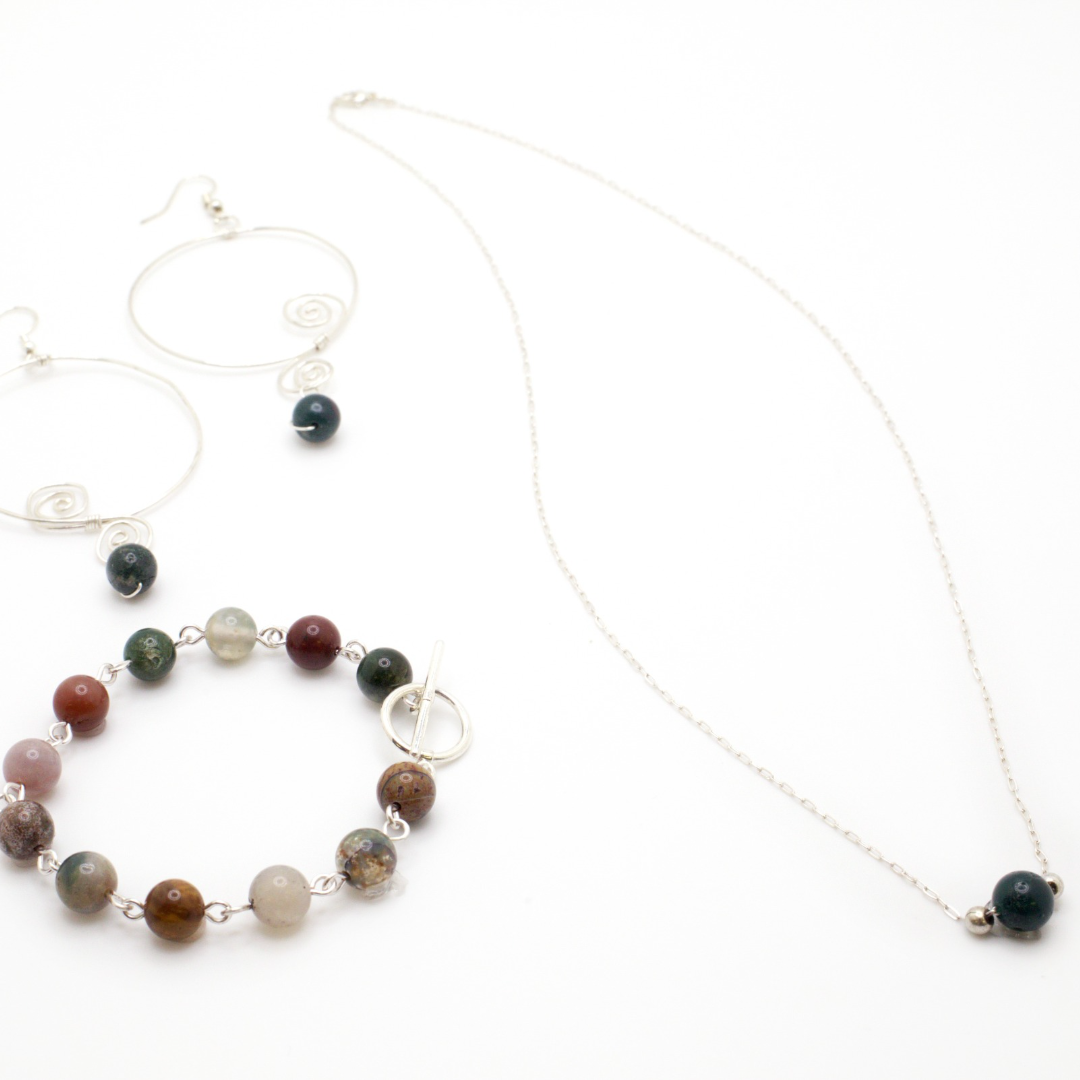 Odalin
Genuine agate stones and sterling silver combine to create this trendy, unique look named after Alegria Accessories' first employee and our Honduras National Manager, Odalin